Luxury Villas in Pisa for your holidays in Tuscany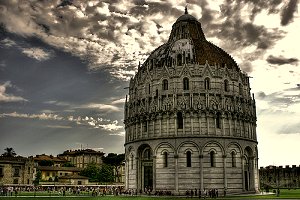 Pisa
Are you planning your holidays in Tuscany and looking for an elegant villa not far from Pisa International Airport? We have
a wide selection of farmhouses and luxury villas in Pisa
. Our agents are available to help you choose your holiday villa in Tuscany.
Every day hundreds of flights land in Pisa and if you decide to rent one of our villas with exclusive private swimming pool in Pisa you can reach it in no time and start immediately your spectacular and unforgettable holiday in Tuscany. Imagine yourself walking with an ice cream in the Miracle Square or taking pictures 'holding up' the Leaning Tower of Pisa. Even better, climb it up to capture in one shot the city view from the top of its par excellence symbol built between the twelfth and fourteenth century and almost 60 meter-high. And after the leaning tower, the world's largest baptistery, the Cathedral of Pisa built in 1063, why not wander down to the Lungarno and admire the beautiful Church of Santa Maria della Spina?

Not only the city ... a holiday in Pisa in Tuscany also means sea, mountain, countryside, spa, folklore events, great food and fine wines. A luxury villa on the sea in Pisa will allow you to enjoy the beaches of Marina di Pisa, Tirrenia , Calambrone and the Natural Park of Migliarino San Rossore Massaciuccioli. No to be missed the San Rossore Park and if you love fishing, there you can observe the fishing of eels.

If you love the countryside, you can rent one of our elegant villas with exclusive private pool in Volterra and discover a wonderful city rich in history, art and culture. Choose among our villas in the Era and Cecina Valley or, if you want to get close to Florence, in Valdarno. You love the baths and spas? A luxury villa in San Giuliano Terme or Vicopisano will make your holiday in Tuscany a relaxing unforgettable dream.

Historical Italian villa between Florence and Pisa, close to San Miniato, in Empoli countryside. 8+2 sleeping accommodations, Internet connection, wide garden, private parking and private swimming pool.
7 days: min: 1400 € - max: 2800 €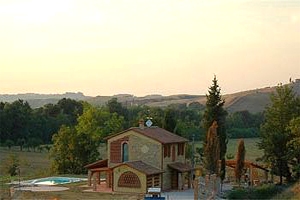 Luxury villa in Volterra, in Val di Cecina, between Pisa and Siena. 9+2 sleeping accommodations, two swimming pools (one with hydromassage system), air conditioning, barbecue, satellite TV. Small animals admitted.
7 days: min: 1496 € - max: 3804 €

Elegant villa (ex 19th-century farmhouse) near Volterra and San Gimignano in Val di Cecina, between Pisa and Livorno. Panoramic position. Garden and swimming pool. Dependance with kitchen and barbecue. Air conditioning, Internet WI-FI Connection. 8+3 beds.
7 days: min: 2910 € - max: 5320 €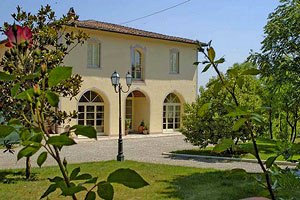 Luxury villa in San Miniato, in the Tuscan countryside between Pisa and Florence, in Lower Valdarno. 14 sleeping accommodations, swimming pool, satellite TV, cooking school, barbecue, air conditioning.
7 days: min: 5545 € - max: 6600 €

Elegant Liberty sytle 19th-century villa situated in a small medieval village near Volterra, between Pisa and Livorno. Panoramic view over the vineyards, olive groves and countryside of Valdera. Sleeps 10+3, wide garden, swimming pool with whirlpool area, Internet connection, air conditioning, children`s toys. Golf club, riding stable, tennis club and spas nearby.
7 days: min: 3050 € - max: 5580 €