Luxury Villas in Lucca for holidays in Tuscany
We have many offers on
our luxury villas in Lucca
with large swimming pools at exclusive use and
also special prices for seaside villas in Versilia
if for you the perfect holidays in Tuscany are sea, beaches, fun and lots of sun.
The walls surrounding
the old town of Lucca
are several kilometers long and you can wlak on them or you can rent bicycles to explore the city from above. Lots of fun for adults and children. The churches, towers, palaces and the main squares in Lucca welcome tourists from all over the world. And if during your holidays in Tuscany you want to go shopping, you will find high class shops as well as small antique shops with local crafts.
Every year there are many events in Lucca such as the Lucca Comics and Games and the Lucca Summer Festival. The last one is dedicated to the composer Giacomo Puccini who was born in Lucca. There are also many concerts by great artists that every year performed in the many theaters and squares in Lucca.

Renting a luxury villa in Lucca also allows you to easily reach both the magnificent city of Florence and the sea. Florence may, in fact, be reached either by car or by train in just over an hour, as well as the Tuscan coast. Choose one of our seaside villas in Tuscany to entertain the whole family. We have many luxury villas by the sea in the province of Lucca: some have a splendid view, others have a private beach, others have a large pool from which you can watch the sea.

And if you do not find a villa in Versilia that suits you, you may find a villa in Lucca at a special price. You can choose between the old historic buildings with frescoed halls and large gardens or the elegant farmhouses with pool and outdoor jacuzzi. Do not forget that Lucca is also located near the spa and offers several spa centers where you can be pampered for a relaxing holiday in Tuscany

Exclusive luxury villa in Versilia, between Viareggio and Forte dei Marmi, near Lucca. Swimming pool, air conditioning, Internet connection. Wonderful panoramic position with view over the coast and the Tyrrhenian Sea. Sleeps 10/14. Tennis club, riding stable and golf club in a few kilometres.
7 days: min: 4000 € - max: 7735 €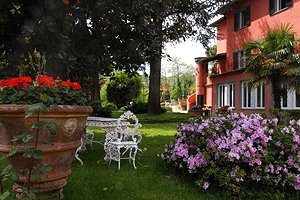 Elegant ancient villa in Bagni di Lucca, just a few kilometres from Pisa, the Garfagnana and Versilia. Swimming pool, sauna, hydro-massage, Internet connection. Thermal baths within 1 kilometre. 8/10 sleeping accommodations.
7 days: min: 2700 € - max: 3700 €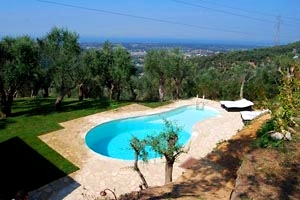 Elegant and luxurious villa near Forte dei Marmi (Lucca), in Versilia. Sleeps 6+2, swimming pool, wide garden, wood-burning oven, Internet connection, barbecue, air conditioning. Just a few kilometres from the famous beaches of Versilia.

7 days: min: 2585 € - max: 6725 €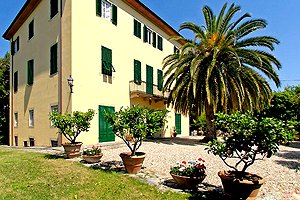 Luxurious villa in Lucca plain, between Pisa and Lucca, just a few kilometres from the beaches of Versilia, the Apuan Alps and Garfagnana. Sleeps 16, swimming pool, Internet connection, air conditioning, hydromassage, Tuscan cooking lessons. Riding stable, tennis club and golf club within a few kilometres.
7 days: min: 4000 € - max: 5500 €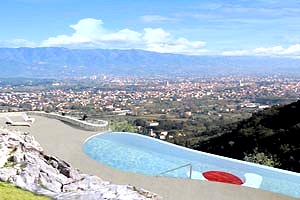 Wonderful villa in panoramic position just a few kilometres from Lucca. Sleeps 8+2, swimming pool, fitness area, table tennis table, Internet connection, air conditioning, hydromassage. Enthralling view up to the town of Lucca. Beaches of Versilia easily reached, golf club nearby.
7 days: min: 4965 € - max: 8275 €